Giovanni & Pileggi's staff offers unparalleled customer service to ensure that each client leaves feeling relaxed, rejuvenated, and feeling fabulous. Our diverse offering includes multi-racial services, bridal, and organic coloring and hair care. Choose from our variety of expert services and experience Giovanni & Pileggi today.
OFFSITE HAIR & BEAUTY SERVICES
Offsite bridal and formal hair styling and makeup application packages are available. For pricing and to schedule a consultation, please contact Giovanni at his email gm.1701@gmail.com.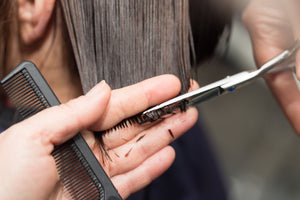 HAIR SERVICES
Haircut & Styling
Cut & Style
From 70.00
Formal Styling
From 95.00
Blowout (stying ) starting
From 45.00
Sweet keratin treatment ( the only shampoo treatment with no formaldehyde)
From 240.00
Schwarzkopf Essence Ammonia Free color
From 70.00
Tape in move up
From 200.00
Hair Treatments - Restorative Treatments
From 40.00
Hair Color
Balayage Highlights - Full Head
From 220.00
Permanent Color
From 70.00
Semi-permanent Color
From 70.00
Balayage Highlights - Partial
From 185.00
Highlights – Full Head
From 130.00
Highlights – Partial
From 105.00
Color Gloss
From 35.00
Corrective Color
From 150.00
Schawarzkopf 10-Minute Hair Color
From 70.00
Texturing
Permanent Wave
From 140.00
Relaxing
From 115.00
Hair Extensions
G&P offers Great Lengths Extensions, BABE Bead Extensions and BABE Tape-In Extensions, please visit the salon for a complimentary consultation and pricing
$ BASED ON CONSULTATION

PurplePearl Wigs
$ UPON CONSULTATION
Please read our hair extensions booking policy on the book online page prior to booking a hair extensions appointment.
Keratin Hair Treatments
Keratin Blowout
From 240.00
Keratin Regular
From 340.00
Magic Sleek Keratin Treatment
From 440.00
BEAUTY SERVICES
Manicure & Pedicure
Acrylic Nails
From 40.00
Acrylic Removal
From 10.00
Classic Pedicure
From 35.00
Acrylic Nails Refill
From 20.00
Spa Pedicure
From 50.00
Dipping Powder Full Set
From 50.00
Dipping Powder Refill
From 40.00
Gel Manicure
From 35.00
Gel Manicure Removal
From 5.00
Gel Polish Change
From 25.00
Kids Manicure
From 10.00
Manicure
From 20.00
Manicure Dip and Gel
From 25.00
Nail Repair
From 5.00
Polish Change
From 15.00
UV Gel Full Sets
From 70.00
Gel Pedicure
From 45.00
Kids Pedicure
From 15.00
Ombre Set
From 60.00
Full Set Arylic
From 40.00
Lash Lift
From 90.00
Lash Tint
From 30.00
Brow Lamination
From 70.00
Brow Tint
From 30.00
Lash Lift & Tint
From 120.00
Brow Lamination & Tint - includes Wax
From 110.0
Read more about our nail salon.
Make Up
Makeup Application
From 100.00
Make Up Lesson
From 150.00
Eyebrow Shaping with Tweezers
From 30.00
Fake Eyelashes
From 10.00
Wax Services
Lip Wax
From 10.00
Face Wax
From 20.00
Eyebrow Wax
From 15.00
Full Leg Wax
From 60.00
Half Leg Wax
From 35.00
Full Arm Wax
From 40.00
Under Arm Wax
From 20.00
Bikini Line Wax
From 35.00
Men's Chest Wax
From 60.00
Click the following link if you would like to learn more about Giovanni & Pileggi's eyebrow waxing service.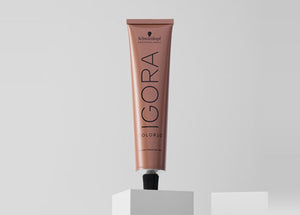 10-MINUTE COLOR
Book your appointment today for introductory pricing starting at $65.
Giovanni & Pileggi, the premier hair salon in Philadelphia has a new 10-minute hair color service that achieves the same result as a standard permanent coloration. For those with short to medium length hair, the new Schwarzkopf Professional Igora Color10 is perfect for root and touch-up services as well as global application. Offering the entire IGORA line including: IGORA, IGORA Royal and IGORA Color10 – book your appointment for your upcoming service today.
For those who prefer an organic color experience, Giovanni & Pileggi also offers Schwarzkopf Professional ESSENSITY ammonia-free permanent color. Perfect for all who embrace a free-from lifestyle, this line does not contain silicones, synthetic mineral oil, parabens, chemical odors, or fragrance.
To maintain a more natural hair color look, try Schwarzkopf Professional tbh variety of shades. As the first multidimensional permanent hair color, tbh (true beautiful honest) uses up to 92% of naturally derived ingredients and creates an authentic color result that is as close to natural hair as possible.
Giovanni & Pileggi has been the top beauty salon in Philadelphia for nearly two decades, and with good reason - we offer unmatched beauty services, a vibrant atmosphere, and excellent customer service. From skin care to hair extensions, nails to eyebrows, our team of highly trained professionals will work with you to create the perfect look that fits your style.
At Giovanni & Pileggi we believe beauty is more than just physical appearance; it's about feeling confident in yourself. That's why we strive to make each visit enjoyable and stress-free. We take pride in providing high-quality beauty services that bring out the best of your natural beauty, giving you the confidence you need to tackle whatever challenges life throws at you.
Our team of experienced professionals in Philadelphia are always up-to-date on the latest trends and techniques for all beauty services so you can get the best results possible from your visit. Whether you're looking for a bold new hairstyle or a simple touch-up, we have something for everyone. Our hair coloring services use only top-of-the-line products designed to keep your hair looking vibrant while protecting it from damage. We also offer a variety of styling options: blowouts, updos, and more! For those wanting something extra special, we offer various types of hair extensions - all made using high quality materials.
At Giovanni & Pileggi in Philadelphia beauty isn't just skin deep – our relaxing atmosphere during your beauty services will leave you feeling relaxed and refreshed. You can choose from manicures, pedicures, spray tanning, hair extensions and so much more. We also have waxing services available for those who wish to remove unwanted facial or body hair in an efficient yet gentle manner.
We invite you to experience why Giovanni & Pileggi has not only been a top hair salon in Philadelphia, but also Philadelphia's top beauty salon for nearly two decades! Our team is dedicated to making sure each visit is pleasant and relaxing - we want everyone who walks through our doors to leave feeling beautiful both inside and out! Come by today and let us help bring out the best version of yourself - stylishly confident! are the top beauty salon in center city Philadelphia.